Danielle Carpenter, LCSW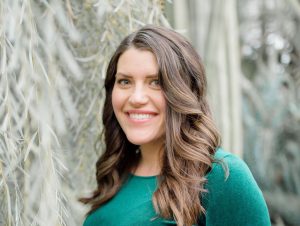 I am a private practice Licensed Clinical Social Worker (LCSW) in the state of Delaware. I am also a Licensed Certified Social Worker – Clinical (LCSW-C) in the state of Maryland and provide services to individuals in the Delaware, Maryland, and Pennsylvania area. I provide individual psychotherapy services to adolescents and adults struggling with transitions, stress, grief, anxiety, depression, and specialize in Post-traumatic Stress Disorder and trauma therapy for past and present traumas. I have a certificate in Trauma Therapy through The Lisa Ferentz Institute and have completed advanced trainings in childhood trauma, physical, sexual, mental abuse, domestic abuse, and sexual violence. My background is in providing therapy to individuals, couples, and families of all ages in a community mental health and school-based setting.
Treatment Approach
Trauma Informed Therapy is the foundation from which I incorporate theoretical orientations such as Person Centered, Cognitive Behavioral, Psychodynamic, and Mindfulness. I utilize these various therapeutic techniques based on everyone's needs to best support you in your psychotherapy journey. In addition to these modalities, I appreciate and value the incorporation of art directives and homework to enhance and reinforce your therapy sessions.
As part of my trauma informed foundation, I strive to create a safe environment for individuals in which they feel accepted. Sessions are lead with empathy and understanding, as I appreciate everyone's unique story and believe that everyone deserves to have their voice heard.
I enjoy working collaboratively with clients to overcome their stressors and challenges. Through focusing on personal strengths and implementation of self-care, I believe that individuals are provided with a solid foundation from which they can accomplish their goals.
I look forward to working with you, hearing your story, and helping you achieve your goals.
"Most obstacles melt away when we make up our minds to walk boldly through them."

– Orison Swett Marden
Education & Credentials:
Education
University of Maryland School of Social Work – Master of Social Work
Washington College – Bachelor of Arts
Licenses & Certifications 
Licensed Clinical Social Worker – DE
Licensed Certified Social Worker-Clinical – MD
Trauma Therapy Certification – The Lisa Ferentz Institute
Additional Training
Trauma Informed Therapy
Psychodynamic Therapy
Cognitive Behavioral Therapy
Mindfulness-Based Therapy