Michelle Costello, LPCMH
Meet our friend and affiliate clinician Michelle!
Located at 284 E Main Street, Newark, DE 19711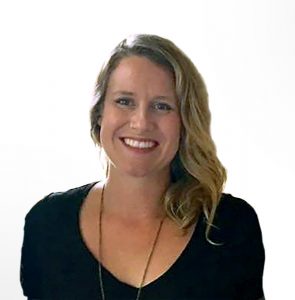 "I like to approach life's challenges with empathy and a sense of humor, with a focus on what IS working to support change. The therapeutic relationship with my clients is top priority, and meeting you where you are at in this process we are navigating together!
I find it important to use evidence based practices and follow up to date science about the brain and methods, specifically trauma informed research. I see our "attachments," or our social connections and relationships as an integral role in who we are, and how we manage our stress.  Mindfulness is also a large part of the work I enjoy doing with my clients.
If you are a client of mine you should expect to be asked about your relationship patterns. We will explore ways to understand, regulate and connect your mind and body, and possibly address some breathing or meditative exercises while we are at it! I hope that through our sessions you become more aware of your patterns, and feel more connected to yourself and loved ones.
Families and individuals from all backgrounds and ages are welcome. I see an array of clients including, but not limited to, those with various traumas, adoption issues, parenting, relationship issues, depression, anxiety and women's issues."
–Michelle
To contact Michelle or for more information on services, rates, and availability, visit www.michellecostellolpcmh.com