Tamika Gilbert, LPCMH, NCC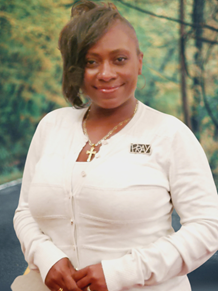 My name is Tamika R. Gilbert, and I am a Licensed Professional Counselor of Mental Health and a National Certified Counselor here at HRHS.  When I began my journey to becoming a mental health professional, I was only certain that I needed to help others navigate through the seemingly endless challenges that occur within ourselves and the world around us, from time to time.  As a master's graduate from the Clinical Mental Health Program at Walden University, I have been humbled and honored to afford a most rewarding opportunity to connect and be accepted first for internship and now most recently for full-time employment at HRHS, where I am being mentored and encouraged to put into practice all of the extensive education, skills, experience, and passion I have into fulfilling my journey while I await the completion of my licensure.  With special interests in the areas of trauma & crisis, personality disorders (such as Bipolar I & II), and those persons who identify with the LGBTQ+ communities, I have the compassion to walk alongside those who have been impacted by life's pressures internally and externally.  Depression, trauma, substance abuse, anxiety, and more, can all be managed and overcome when first learning to love yourself, then teach others how to respect you and have support to help you along the way.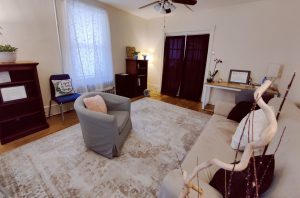 Treatment Approach
When I am invited to participate in your journey to a healthier you that encompasses a holistic balance of mind, body, and spirit, I am then allowed to witness the restoration of a client's life drawn from the strength he/she/they had inside of them all along.  Drawing from my own faith-based background, I am filled with compassion to help others discover the love of themselves, and how to channel that love to permeate throughout the community.
"You may encounter many defeats, but you must not be defeated.  In fact, it may be necessary to encounter the defeats, so you can know who you are, what you can rise from, how you can still come out of it."

– Maya Angelou
Education & Credentials:
Education
Walden University – Master's Degree in Clinical Mental Health Counseling
Peirce College of Philadelphia – Bachelor's Degree in Paralegal Studies
Christian Research & Development – Certification in Biblical Counseling
Berean Institute – Associate's Degree in Executive Legal & Medical Administration
Licenses and Certifications
National Certified Counselor
Licensed Professional Counselor of Mental Health – DE
Autism Spectrum Disorder Clinical Specialist Certification
Dialectical Behavioral Therapy Certification
Professional Memberships
American Counseling Association
Verified by Psychology Today