Tamika Gilbert, Graduate Clinical Intern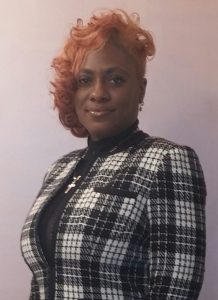 My name is Tamika Gilbert, and I am a graduate student in the Clinical Mental Health Counseling program at Walden University. As an intern here at HRHS, I am humbled and honored to have an opportunity to manifest the extensive education, skills, and experience I have obtained throughout my journey to become a helping professional.  With special interests in trauma and crisis, along with personality disorders (such as Bipolar I & II), I have the compassion to walk alongside those persons who are impacted by life's pressures internally and externally. Depression, trauma, substance use, anxiety and more, can all be managed and overcome with learning to love yourself and having some help along the way.
Treatment Approach
When I am invited to participate in your journey to a healthier you that encompasses a holistic balance of body, mind, and spirit, I am then allowed to witness the restoration of a client's life drawn from the strength he/she/they had inside of them all along.  Drawing from my own faith-based background, I am filled with a passion to help others discover the love of themselves, and how to channel that to permeate throughout the community.
"Owning our story and loving ourselves through that process is the bravest thing that we'll ever do."

– Brene Brown
Education & Credentials:
Education
Walden University – Master's Degree in Clinical Mental Health Counseling – Ongoing
Peirce College of Philadelphia – Bachelor's Degree in Paralegal Studies
Christian Research and Development – Certification in Biblical Counseling