Kasey Seltner, LACMH, NCC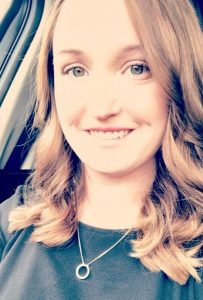 My name is Kasey Seltner, and I am a National Certified Counselor and a Licensed Associate Counselor of Mental Health in Delaware. I am simultaneously a Licensed Graduate Professional Counselor in the state of Maryland and am currently working on achieving my license in  Pennsylvania.
As part of my experience, I completed a practicum first at Riddle Hospital primarily dealing with grief, loss, end of life transitioning, and anxiety. After that, I went on to do two clinical internships at Bodhi Counseling in North East, MD.  I have had the experience of working with children, adolescents, and adults on a variety of issues. A few of those examples include dealing with behavioral problems, anger management, stress management, anxiety, adjustment issues, family relational and communication issues, autism, couples counseling, trauma, and abuse, etc.
"Have patience with all things, but first with yourself. Never confuse your mistakes with your value as a human being. You're perfectly valuable, creative, worthwhile person simply because you exist. And no amount of triumphs and tribulations can ever change that. Unconditional self-acceptance is the core of a peaceful mind."

– St. Francis de Sales
Education & Credentials:
Education
Neumann University – Master's of Science in Pastoral Clinical Mental Health Counseling
Neumann University – Bachelor's of Arts in Liberal Studies and Biology
Licenses and Certifications
Licensed Graduate Professional Counselor
National Certified Counselor
Licensed Associate Counselor of Mental Health
Professional Memberships
American Counseling Association
American Association of Pastoral Counselors
Chi Sigma Iota
Verified by Psychology Today